Get the funds you need for your project
On Drips, your open-source projects earn funds from direct supporters, as well as other projects that depend on yours.
Claim your GitHub project
Enter the URL of your public GitHub repository to get started.
How to receive funds on Drips
1
Enter your GitHub URL
Select any public GitHub repository.
2
Verify ownerhsip
Create a FUNDING.json file to link your repository to Drips.
3
Configure Splits
Decide the distribution of funds to maintainers and dependencies.
4
Get funds
… from direct supporters and projects that depend on yours.
Stream funds by the second
Drips enables token streams of any ERC-20 to any Ethereum address by the second.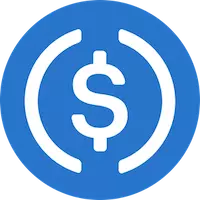 ✨
✨
USD Coin
+1.037574 USDC/sec
0 USDC

✨
✨
Wrapped Bitcoin
+0.00181397 WBTC/sec
0 WBTC
Pass it on: Support your software dependencies
Create your Drip List to fund the projects you depend on. Ensure their sustainable development, stability, security and continuous improvement.
How Drip Lists work
1
Make a list
Find and support any GitHub project or Ethereum address.
2
Set your splits
Decide on what projects receive what percentage of your budget.
3
Support it
Send a continuous stream of any ERC-20 token to your Drip List.
4
Show it off
Drip Lists are public on your profile. Be proud!
Start your Drip List
Give to a personalized list of GitHub projects or Ethereum addresses.
Create your Drip List