Continuous Drip-Down Funding
Stream funds by the second
Drips enables token streams of any ERC-20 to any Ethereum address by the second.
✨

✨

Radicle

✨

✨

USD Coin
Split funds with projects & people you care for
Automatically forward a set percentage of funds you receive with a list of up to 200 projects & individuals. Anytime you receive funds, they do too.
Coming soon
Discover & support exciting projects
Support projects with flexible token streams – and pause, top-up or cancel at your own discretion.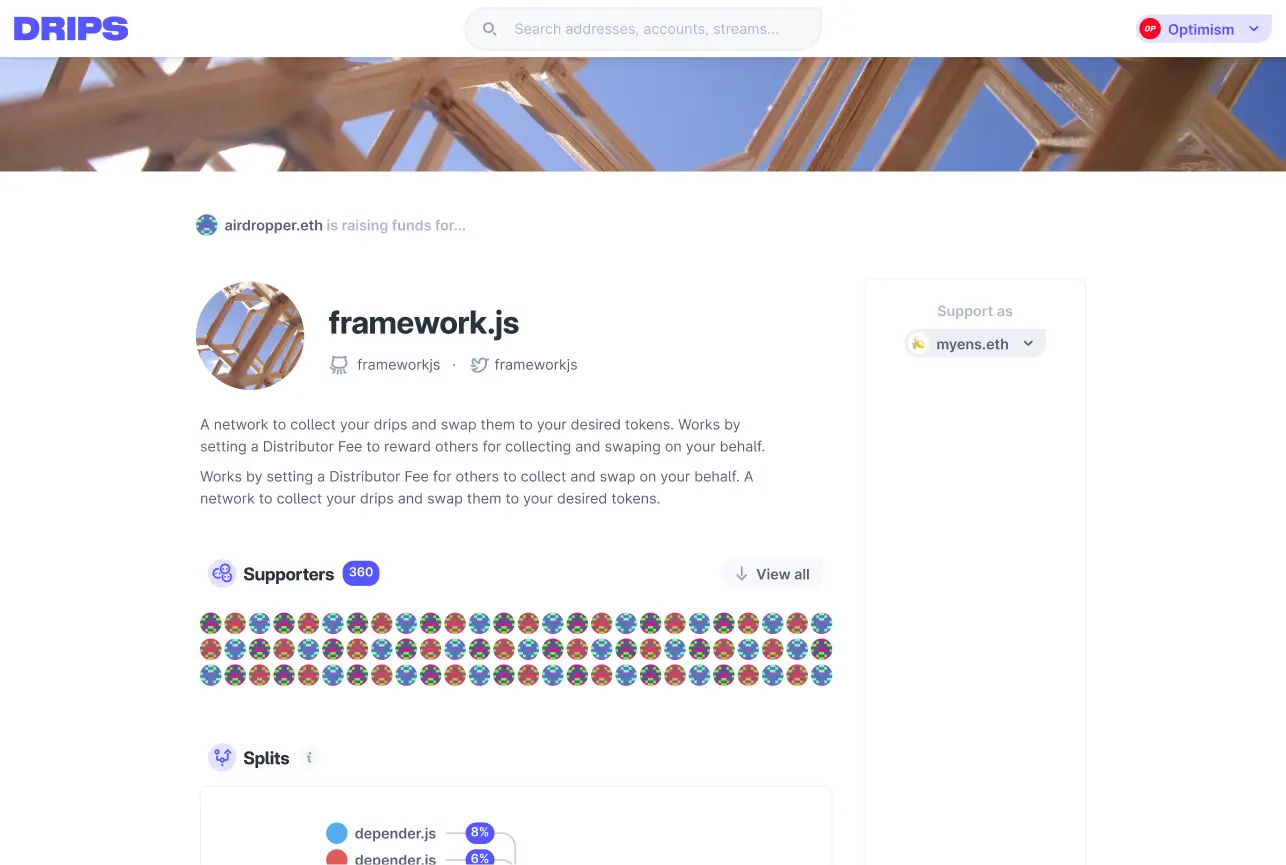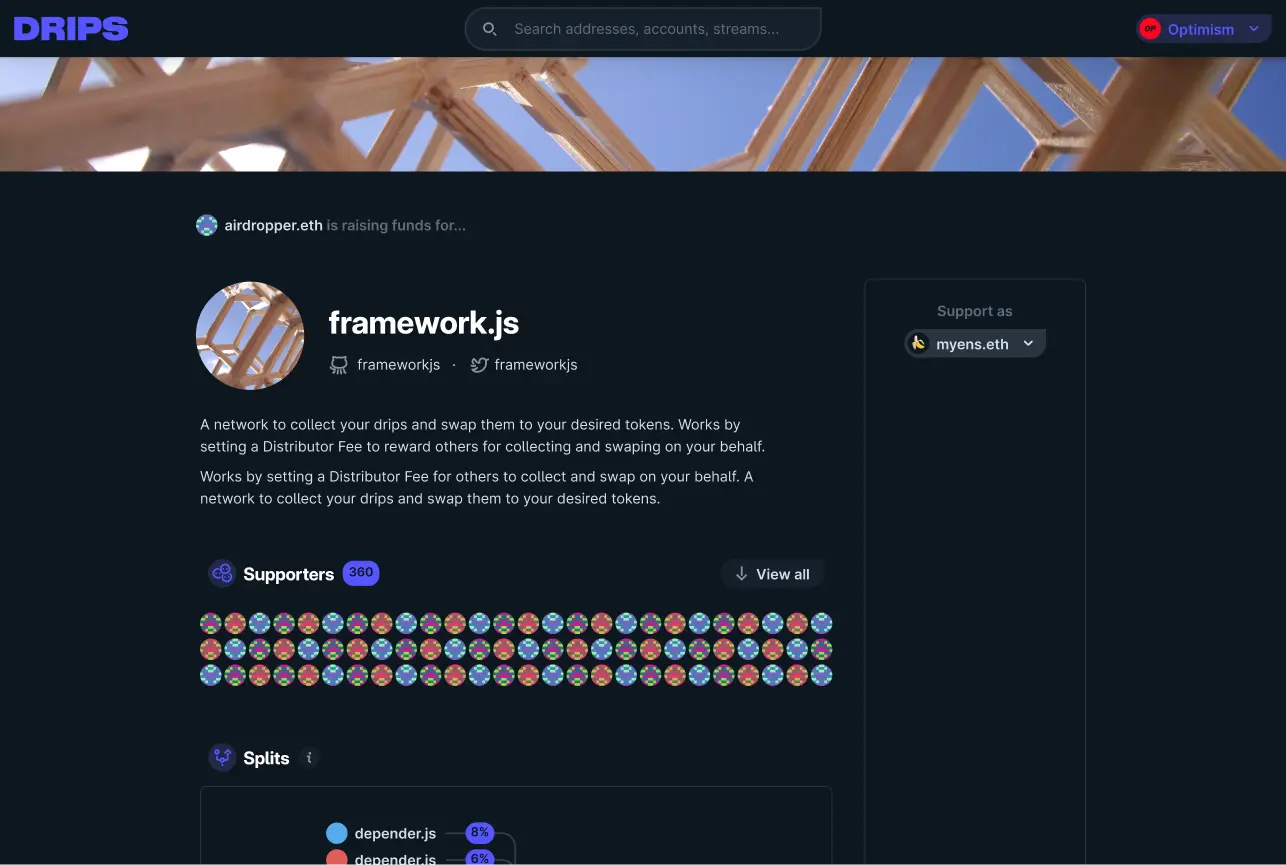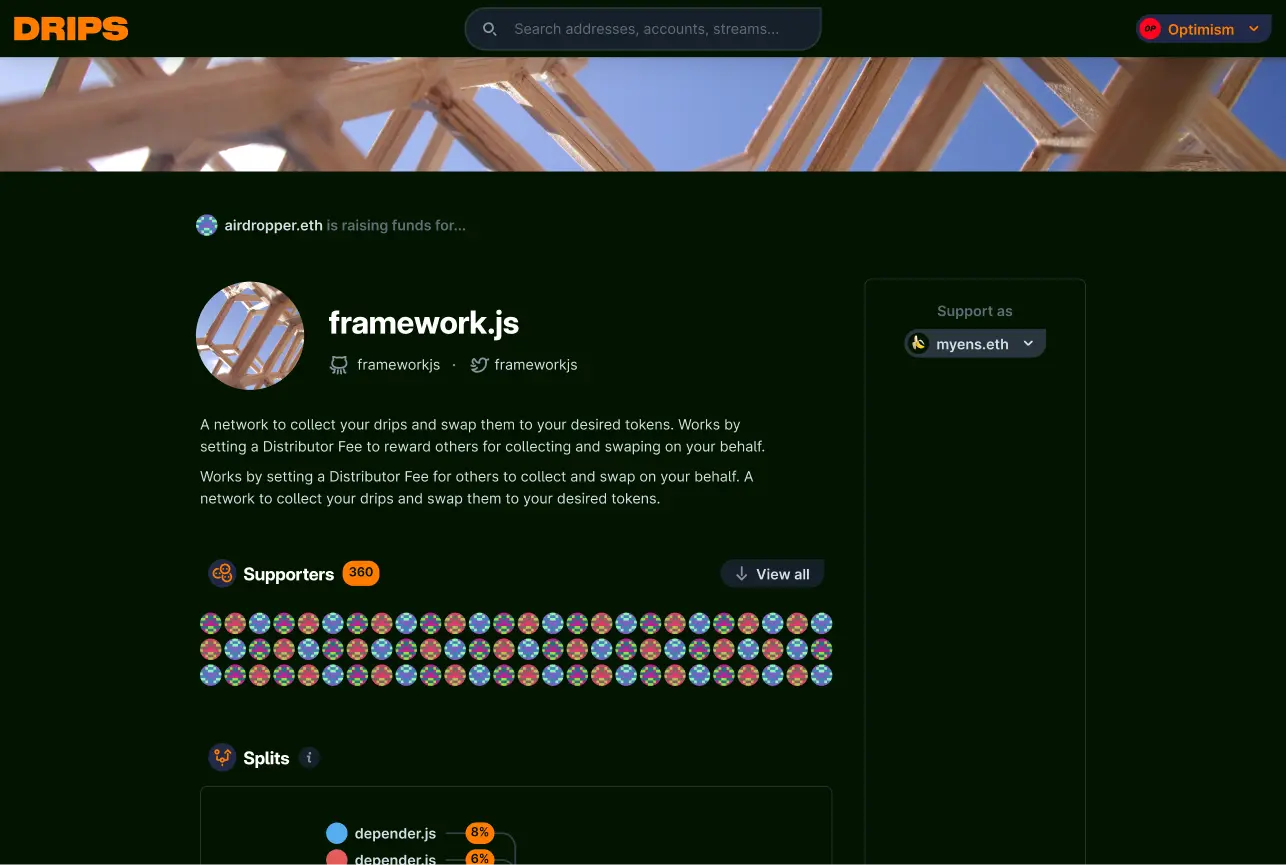 Coming soon
Receive funds for your open-source projects or yourself
Drips is a decentralized toolkit for receiving ongoing support without any platform fees.